Louella Jury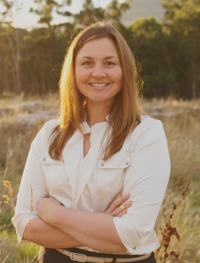 Pictured: Louella Jury
Louella Jury - Accommodation Manager, Partner and Director.
Blueberry Bay Cottage is a pavilion-style cottage which is ideal for a couple seeking a romantic holiday or a getaway for small families. The cottage is surrounded by eight acres of the beautiful Tasmanian wilderness. It opens onto Fossil Beach where you can find fresh oysters. Just five minutes from the cottage is the popular Drip Beach, a pet-friendly soft sand beach.
For those cold Tasmanian nights, you can stay cosy around the outdoor fire pit or stay warm inside in front of the wood heater or in the spa. The beautifully styled cottage boasts stunning water views, cathedral ceilings, mezzanine floor and balustrade. The Blueberry Bay Cottage is the perfect accommodation for those wanting to live the Tasmanian dream of owning a beachside holiday home.
Those wanting to explore the Huon Valley will be spoilt for choice with the unique town of Cygnet just ten minutes away. Cygnet offers local arts and crafts, delicious food, stunning wineries, Huon River cruises and beautiful nature walks. For the chef in your life, there are numerous cooking schools in the Huon Valley, most notably is the Fat Pig Farm and The Farmhouse Kitchen. You can practice your newly learnt cooking skills back at Blueberry Bay Cottage.
Bookings can be made by contacting Louella on 0418 342 511 or through the Blueberry Bay Cottage Facebook page. Prices range from $175-225 per night, but as a member of the PKF Tasmania community, you can get $100 off if you stay before 1 December 2020 - just mention this article when you book. The cottage is suitable for up to five guests and is pet friendly for pre-approved pooches.
Louella has been managing accommodation in Tasmania for over sixteen years and is a Partner and Director at Homelands. Homelands are the only real estate agent in the Huon Valley the specialise in self-contained accommodation. Let Louella know if you are looking for an accommodation option with more space or features, such as the luxurious Chalet Tasmania which can sleep eight.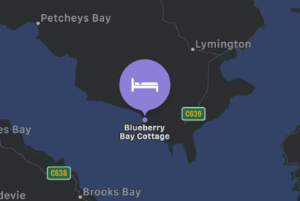 See more Blog items