Harry Coomer's COVID Response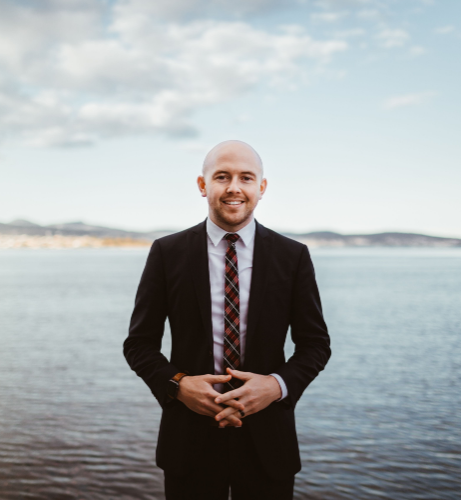 Pictured: Harry Coomer
Harry Coomer from Charlotte Peterswald for property featured in our previous blog where we discussed his career and how he has achieved success in the real estate industry at such a young age; to read our previous blog on Harry click here. We recently caught up with Harry to see how he was going in the current economic climate. Unsurprisingly, he is continuing to sell as well as ever and spoke to us about how he had achieved this.
The cancellation of open homes due to COVID-19 restrictions homes has allowed Harry utilise his social media presence. Harry has been using social media for years to build and display his brand 'Team Coomer.' He currently has 13K followers on Facebook and 4k followers on Instagram. Harry has been able to harness his previous work on his social media to communicate with buyers digitally. Social media allows Harry to leverage a fantastic pool of potential buyers, and he gets lots of enquiries through his social media. Harry does Facebook and Instagram lives of the properties he is selling. These lives are interactive videos which allow potential buyers to virtually interact with Harry while he is at the property. This technology enables him to create an open home in the virtual world. Harry believes COVID-19 has been an eye-opener for people who did not previously see the value in social media, and he is thankful that he had a social media following prior to COVID-19.
Charlotte Peterswald for Property have also embraced technology by making their 3-D walkthrough technology available for all their properties. This 3-D walkthrough allows potential buyers to get a sense of the property more effectively than 2-D images and enables the buyer to move through the virtual property at their own pace. They have also kept their offices open, which allowed them to maintain their office dynamic. They have been utilising video-conferencing software to conduct their shareholder and sales meetings at a safe distance.
The cancellation of open homes has had little impact on Harry's results. He believes this is because buyers who were interested would have already contacted him and arranged a private inspection before the open home. There is not yet an estimated time when open homes will restart, and Harry is in no rush to conduct open homes again. He believes that even once restrictions are lifted, open homes will not be embraced by buyers or sellers, who will still be concerned for their safety. Harry predicts that sellers will not feel comfortable having many people in their home, and buyers will not want to be in a confined space with strangers. Harry feels most sellers have always preferred private inspections but believed that open homes were necessary for the sale. He predicts this attitude will change, and the majority of sellers will want only private inspections. Harry thinks he can benefit from embracing this new way of doing business and continue to do private inspections solely. Private inspections allow Harry to connect with buyers and understand their needs better. It also gives buyers more time to inspect the property. Currently, buyers have more time to make their decision to purchase because the market is less competitive.
The Tasmanian housing market has been buoyant and rapid for the last few years. It has been considered a sellers' market with properties selling within the first week of being put on the market. COVID-19 has caused the number of enquiries on a property to drop from twenty-five enquiries in the first week to five enquiries in the first three to four weeks. Properties are now taking around three or four weeks to sell.
Despite a drop in enquiries, Harry is continuing to sell properties all well as ever. In April, his team sold six properties, and have already sold another two in May. Harry thinks that this is primarily due to the nature of the buyers who are still enquiring. The market has become more because majority of people who are enquiring are ready to purchase providing the house meets their expectations. This change to the market is because people who sold earlier this year still need to buy a house, while potential buyers who were considering buying a house are no longer enquiring.
Housing prices have not yet dropped in response to COVID because the current market is still operating off the demand caused earlier this year. The supply and demand have remained consistent because there has been an equivalent reduction in the number of buyers and the number of houses put on the market. The main difference to the Tasmanian housing market is that what was previously a sellers' market has evened to be fairer for both parties.
Harry predicts that COVID-19 will cause a reduction in housing prices over the next few months. Still, he predicts that there will be no long-lasting effects of COVID-19 on the Tasmanian property market. Harry believes that the Tasmanian market is more stable than other capital cities, who benefited more in the recent years of buoyancy and will also be more affected by COVID-19.
To contact Harry email him at harry@charlottepeterswald.com.au or connect with him on social media by clicking here.
See more Blog items